"Whāia te mātauranga hei oranga mō koutou"
"Seek after learning for the sake of your wellbeing"
Anamata provides quality education infused with an experience beyond what other academic providers can offer.
Our methodology and specialised learning experiences are measured by the success of past students in the varied range of career paths that they have achieved.
Our stakeholders – employers, industry leaders and hapū – tell us that our qualifications represent quality, and give our students a competitive edge in their career and personal development
---
our

unique learning experience
Who we

are underpins

our learning
Firstly our courses are created richly in Tūhoetanga, and secondly, they are delivered through an iwi paradigm. This means our qualifications are unique to us.
To this powerful foundation, we add a strong focus on applied learning – that is, practical knowledge, experience, and real connections are achieved in the industries within which we operate. This has a direct influence on the quality, success and immediate impact our graduates have, providing them with a significant advantage.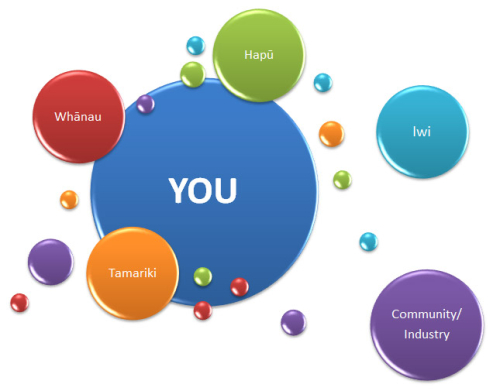 These "applied methods" delivered from a Maori worldview, underpin our core curriculum and create a unique learning experience. This results in outcomes that not only benefit our students, but it allows them to extend beyond their qualification and have positive influences within whānau, hapū and iwi.
Anamata offers multiple educational opportunities with a combination of online and onsite options in various locations for increased accessibility to as many people as possible.
---
For students
A place to get a head start on achieving your dreams
If you want better for yourself and your whānau
If you want to get ahead of the competition and advance your career
We will walk with you on your journey and see that you succeed.
Your success is our success and we will give you the tools and support you need to make a positive impact in your life, and the life of your whānau and community
---
for

employers
1. Organisations can draw on the talent pool of OUR skilled career-ready graduates with relevant workplace aptitude
Regardless of a student's certificate, diploma or degree, Anamata's curriculum integrates broad learning goals and independent personal development skills that have proven to be the competitive edge that many organisations most value.
2. Managers can trust that the work-based training their employees will receive at Anamata will add immediate value to their

organisation
We have courses to suit your organisational needs and can ensure the best qualifications for your employees to help your organisation achieve essential outcomes.