Our Students
GRADUATES OF ANAMATA CHARITABLE TRUST
As a student of Te Pū Wānanga o Anamata, you are provided with learning options that make a difference to your whānau, hapū and iwi. Whether that option is in Language, Culture, and Teaching or Social Services, the expertise of our tutors and the unique learning experiences that we endow provides a quality atmosphere that will take you on a journey of self-discovery.
---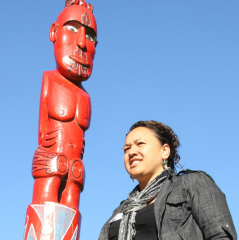 Diploma in Applied Māori Health Coexisting Disorders Graduate
Anamata provides all ākonga with the opportunity to gain mastery within indigenous and clinical paradigms. There is nowhere in the world I can learn the healing, clinical modalities, and frameworks of my iwi. My qualifications have allowed me to gain access to Postgraduate Study, where I am working towards full registration with DAPAANZ (Addiction Practitioners Association Aotearoa NZ).
Te Tohu Ako Paetahi: Mā Te Reo (Bachelor of Teaching) Graduate
Kua whakakaha ake tēnei o ngā kura ā Anamata i ahau i roto i ōku mahi akoako I te taha ki te whanaungatanga, te manaakitanga te aroha tētahi ki tētahi. Ko te whakahau hoki I ahau me taku reo Tūhoe kia kōrerohia. "Ko te reo te waka kawe I te mātauranga". Ko tōku reo Tūhoe tōku ahurea tōku tūāpapa, tōku taiao e ora ai ahau i ngā rā anamata.
Te Tohu Ako Paetahi: Mā Te Reo (Bachelor of Teaching) Graduate
I tohua e au ko Te Pū Wānanga o Anamata, hei wānanga ako mōku, nā te mea he wānanga mō tātau na uri whakaheke ō Tūhoe.
Kia āhei hoki ahau ki te whiwhi tohu kaiako, hei whakaako i ō tātau tamariki, kia whāngaia te reo, te mita o te reo o Tūhoe. Nā reira "He Tūhoe ahau, nō Tūhoe ahau, ko Tūhoe ahau" I runga I ēnei kōrero he wānanga nō Tūhoe hoki tēnei.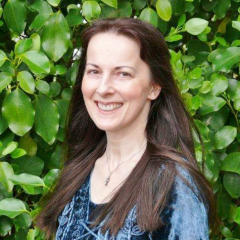 Diploma in Applied Māori Health Coexisting Disorders Graduate
I chose to study at Anamata to learn a more holistic way of treatment for people with co-existing disorders and become familiar with Māori values and treatment approaches. Having the three-day wānanga per month made it easy to accommodate my other commitments.
Doing this qualification has enhanced my chances of gaining entry into the clinical psychology programme and provides more chances into the employment market. Being a Tau-iwi from Hungary, I am very proud to have been given the opportunity to have studied with my Māori peers and excellent tutors.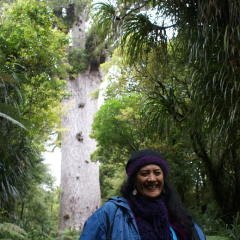 Te Tohu o Te Reo Māori (Bachelor of Te Reo Māori) Graduate
Rawe kē ngā kaiako me o rātau pūkenga ki te whakatakoto ai ngā kaupapa. Pai ki te noho ki tēna, ki tēna o ngā marae, ki te hīkoi i te whenua o Te Urewera me ngā haerenga. He pai ki au ki te ako i raro i tēnei momo akoranga.
Nā ngā mahi i Anamata, ka mōhio tonu te whakahirahiratanga ki te mau i to tātau reo rangatira, ki te mōhio ko wai au, ki te tū i tēnei ao hurihuri.