Our Board
TRUSTEES OF ANAMATA CHARITABLE TRUST
---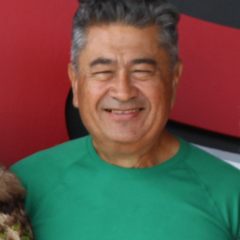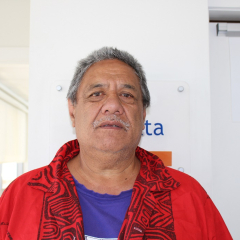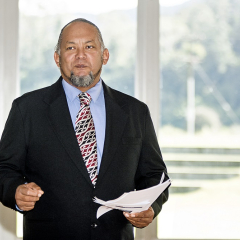 Trustee
Ko Maungapōhatu te maunga. Ko Tūhoe te Iwi. Ko Te Urewera rātau ko Patuheuheu, ko Ngāti Rongo, ko Hāmua, ko Ngāti Tāwhaki ngā hapū. Ko Hōhua Kalan taku īngoa. No Waiohau ahau.
A proud father of four with a background in adult education and youth work, I have also held the position of Police Iwi Liaison Officer for the Eastern Bay of Plenty for the past ten years. I am also in the process of completing post-graduate studies.
As a former programme leader and kaiako at Anamata myself, I can appreciate how Anamata is uniquely positioned to navigate the dynamics and demands of the tertiary sector while maintaining a firm grasp on its kaupapa, which will become increasingly important in the days ahead.
Trustee
Ko Maungapōhatu te maunga; ko Mātaatua te waka; ko Tātāhoata me Rahiri ngā marae; ko Ngāi te Riu rāua ko Ngāti Rere ngā hapū; ko Ngāi Tūhoe te Iwi; Ko Te Hemanawa Emma Kutia ahau.
I am the EBOP Coordinator for Kia Piki te Ora (Māori Suicide Prevention) under Te Ao Hou Trust, who hold the regional contract for the Bay of Plenty. This role is to support whānau, hapū, iwi and community to reduce the impact of suicide and suicidal ideation.
I am a graduate of the Anamata Suicide Intervention course delivered by Dr Candy Cookson-Cox and have benefited hugely from these learnings in my role. I believe education to be a key component in ones' wellbeing, and am more than willing to promote this pathway for the benefit of my people.