Our Connections
We are consistently growing and nurturing strong connections within our iwi, communities, and industries to ensure our kaimahi have the essential skills, and knowledge of what is needed to produce cutting edge leaders and contributors to society.
This helps to ensure our students leave us having created their own connections and with a headstart on achieving their goals, and contributing positively within their whānau, hapū, iwi and communities.
---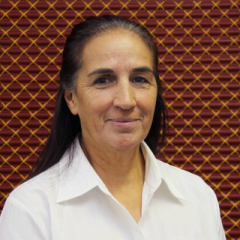 Social and Health Manager
Te Whakatōhea Māori Trust Board
Anamata provides training that is current, specific and applicable to our service of health and social services.
Trainers are of high quality and that is reflected in the improved practice of kaimahi that attend Anamata training.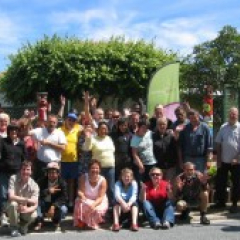 Chief Executive
The Suicide Intervention programme held by Anamata, has given my two staff members skills and confidence in the field. They are more self-assured and confident in supporting our clients, particularly those that disclose suicidal ideation.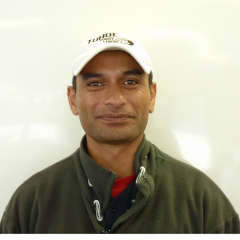 Te Tohu Ako Paetahi: Mā Te Reo (Bachelor of Teaching) Graduate
I tohua e au ko Te Pū Wānanga o Anamata, hei wānanga ako mōku, nā te mea he wānanga mō tātau na uri whakaheke ō Tūhoe.
Kia āhei hoki ahau ki te whiwhi tohu kaiako, hei whakaako i ō tātau tamariki, kia whāngaia te reo, te mita o te reo o Tūhoe. Nā reira "He Tūhoe ahau, nō Tūhoe ahau, ko Tūhoe ahau" I runga I ēnei kōrero he wānanga nō Tūhoe hoki tēnei.
Trustee
Ko Maungapōhatu te maunga; ko Mātaatua te waka; ko Tātāhoata me Rahiri ngā marae; ko Ngāi te Riu rāua ko Ngāti Rere ngā hapū; ko Ngāi Tūhoe te Iwi; Ko Te Hemanawa Emma Kutia ahau.
I am the EBOP Coordinator for Kia Piki te Ora (Māori Suicide Prevention) under Te Ao Hou Trust, who hold the regional contract for the Bay of Plenty. This role is to support whānau, hapū, iwi and community to reduce the impact of suicide and suicidal ideation.
I am a graduate of the Anamata Suicide Intervention course delivered by Dr Candy Cookson-Cox and have benefited hugely from these learnings in my role. I believe education to be a key component in ones' wellbeing, and am more than willing to promote this pathway for the benefit of my people.
Academic Integrity Manager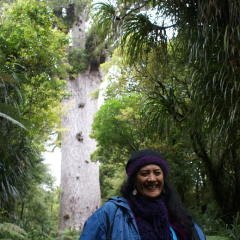 Te Tohu o Te Reo Māori (Bachelor of Te Reo Māori) Graduate
Rawe kē ngā kaiako me o rātau pūkenga ki te whakatakoto ai ngā kaupapa. Pai ki te noho ki tēna, ki tēna o ngā marae, ki te hīkoi i te whenua o Te Urewera me ngā haerenga. He pai ki au ki te ako i raro i tēnei momo akoranga.
Nā ngā mahi i Anamata, ka mōhio tonu te whakahirahiratanga ki te mau i to tātau reo rangatira, ki te mōhio ko wai au, ki te tū i tēnei ao hurihuri.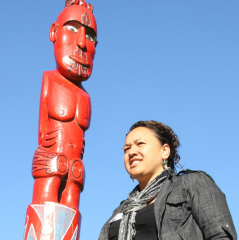 Diploma in Applied Māori Health Coexisting Disorders Graduate
Anamata provides all ākonga with the opportunity to gain mastery within indigenous and clinical paradigms. There is nowhere in the world I can learn the healing, clinical modalities, and frameworks of my iwi. My qualifications have allowed me to gain access to Postgraduate Study, where I am working towards full registration with DAPAANZ (Addiction Practitioners Association Aotearoa NZ).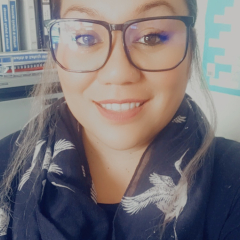 Business Support Manager

Ko Ngai Tamarangi te hapu
I've been the Business Support Manager here for almost a year. My background
is in the
Finance industry
however, since returning back to New Zealand from
Australia, I
have
enjoyed the transition over to the Education industry.
In addition, I am currently studying with Anamata towards my Diploma in
Kaupapa
Maori Public Health - Whānau Violence and am extremely passionate
about the
restoration and preservation of mana and mauri within our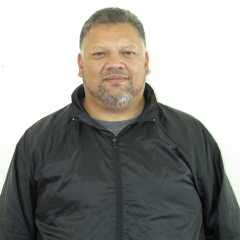 Diploma in Applied Māori Health Coexisting Disorders Graduate
Te Pū Wānanga o Anamata provided me with an opportunity to study in an environment that was conducive to my learning style. These studies enhanced my current skills and knowledge base, with multiple styles of learning, quality of education and a wide variety of topics. My strengths increased in regard to leadership, decision making, quality support to my peers and I am in a better position to make change. I feel confident to challenge the norm in my work, push the boundaries and go outside the square.
NZ Diploma in Kaupapa Māori Public Health - Whānau Violence Tutor
Finance Officer
Ko Te Hau Tūtua tōku īngoa. I'm the accountant here at Anamata and I've been part of the whānau for 10+ years. I have a background in financial management and reporting/ I am driven to see Maori succeed.
I fulfil a supportive role within the organization to help the Kaiako deliver quality education to the students and pupils of Anamata.
Te Taupuatanga o te Whānau - Bachelor of Applied Counselling Tutor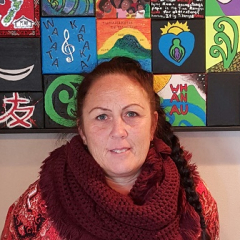 National Certificate in Social Service Work in Suicide Intervention Graduate
I chose a kaupapa Māori Suicide Intervention Course to better understand what drives suicide. I wanted to learn for myself and to be in a better position to work with tangata whaiora knowing how to keep people safe. I have learnt so much from this course. It was so inspirational that I like to put most of what I learnt into my everyday practice.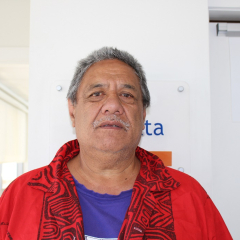 General Manager
Te Utuhina Manaakitanga Trust
There are many benefits with the Diploma in Applied Māori Health Coexisting Disorders being held in Rotorua. This brings a more qualified workforce into the community, those in recovery are closer to home, graduates have a better understanding and confidence in working with whaiora in CEP, and confidence in challenging CEP stigma.
The advantage of these studies has made the access to a more qualified workforce, increased the knowledge of AOD and MH for those new to the sector and made it cost effective having the studies right in our back yard.
I promote the Diploma regionally and nationally to TUMT staff. A number of staff go onto a level 7 qualification as well as DAPAANZ registration.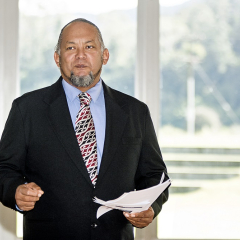 Trustee
Ko Maungapōhatu te maunga. Ko Tūhoe te Iwi. Ko Te Urewera rātau ko Patuheuheu, ko Ngāti Rongo, ko Hāmua, ko Ngāti Tāwhaki ngā hapū. Ko Hōhua Kalan taku īngoa. No Waiohau ahau.
A proud father of four with a background in adult education and youth work, I have also held the position of Police Iwi Liaison Officer for the Eastern Bay of Plenty for the past ten years. I am also in the process of completing post-graduate studies.
As a former programme leader and kaiako at Anamata myself, I can appreciate how Anamata is uniquely positioned to navigate the dynamics and demands of the tertiary sector while maintaining a firm grasp on its kaupapa, which will become increasingly important in the days ahead.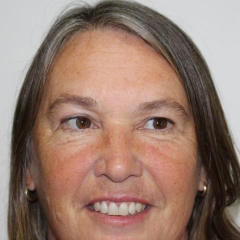 National Diploma in Counselling Graduate
I chose to study at Anamata because it aligned with my values and cultural identity, and also suited my learning style. Due to the inspiration of my studies with Anamata, I have begun my own business with the skills and knowledge to be able to meet the needs of all clients holistically regardless of culture.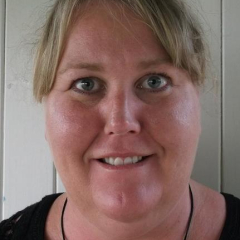 Diploma in Applied Māori Health Coexisting Disorders Graduate
I previously completed the National Certificate in Social Service Work in Suicide Intervention and went onto study the Diploma in Coexisting Disorders because of the relevance to my area of work. The learning style at Anamata is brilliant, with a mixture of assignments, competencies, placement, exam and group presentations, the fabulous tutor Dr. Candy Cookson-Cox. who delivers the information is incredible. We covered all the mental health diagnosis in depth which helps with learning the Māori Health component on the Takarangi framework as the majority of our clients are of Māori descent. By studying at Anamata, the knowledge I have gained has improved the quality service I provide, I have become more confident when working with clients, making informed decisions, and advocate effectively with service users who need it.
Te Tohu Ako Paetahi: Mā Te Reo (Bachelor of Teaching) Tutor
NZ Certificate in Construction Trade Skills Tutor
Te Taupuatanga o te Whānau - Bachelor of Applied Counselling tutor
NZ Certificate in Public Health & Promotions (Suicide Intervention & Prevention tutor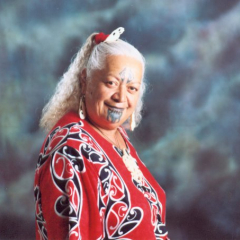 NZ Certificate in Public Health & Promotions (Suicide Intervention & Prevention)